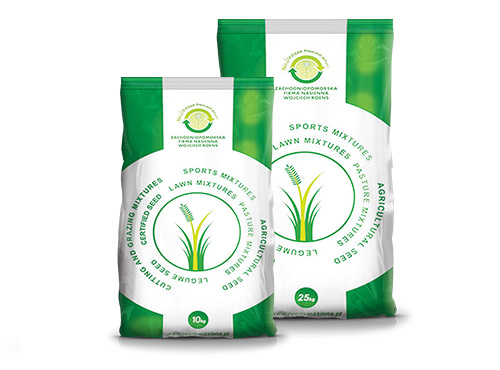 Mixture of
HAY-MEADOW GRASSES
Intended for hay and silage for cattle and horses
high yield
rapid regrowth of the sod
resistance to low grazing
A mixture of forage grasses intended to prepare a nutritious green fodder, hay and haylage. It is resistant to low grazing by animals, so it can also be used to establish pastures. High yields during the growing season ensure a large amount of green mass. After mowing a rapid regrowth of a strong sod takes place.
Recommended for meadow reclamation on heavy (GC-1) and light soils (GL-1). For this reason, it is marketed in two types:
for light soils – intended for more permeable soils,
for heavy soils – intended for clay and loam soils.
INDICATIONS
Standard sowing
40–45 kg/ha
Use:
long-term
Sowing time:
from the beginning of vegetation until mid-September
Feeding position – GL-1 mixture
more permeable soils GC-1
light soils, more permeable
heavy greasy soils
Fertilization:
intensive
Restrictions:
none
Available packaging: